In almost 9 years of Go Negosyo, we have been recognizing inspiring entrepreneurs who have contributed to the social development of our country and their community. Many of them were featured in our books in the hope of rousing our readers' interest in business. The stories can encourage them to try and test their skills in venturing into the right kind of idea-based entrepreneurship. And that is what we are aiming to do: to transform our country into an entrepreneurial nation. And it is great to know that some of our past audiences and readers have been emailing us to let us know that they are now entrepreneurs.
Even in our summits, we are honoring entrepreneurs who have started small but because of their passion and determination to continuously innovate to suit their products and services to market demand, their businesses have grown. Some are even recognized not only in the local market but also abroad through exporting or international operations. These entrepreneurs are now giving back as they inspire and share practical knowledge and advice to others in our fora and seminars.
This month, we are geared up for our first Agri-Negosyo Summit will happen on July 25, 2014 from 9:00 am to 5:00 pm at the World Trade Center, Pasay City. Part of the program is to recognize these role models in agri-business, who have been unselfish in sharing their time and knowhow for the good of others.
We have selected 15 awardees of the Most Inspiring Agripreneurs and Agri-Enablers 2014. These awardees are chosen through deliberate consideration of their achievements and the quality of their entrep journey. They all have inspiring stories through which they have made a strong impact to the society and have helped their community by providing trainings and employment. We are not merely after the size of the agri business; instead we placed high regard to their innovativeness and creativity in turning raw products into higher-value goods, and to their integration of technology in their production processes. These awardees have different negosyo models that can likewise serve as examples for all aspiring agripreneurs.
Here are the awardees: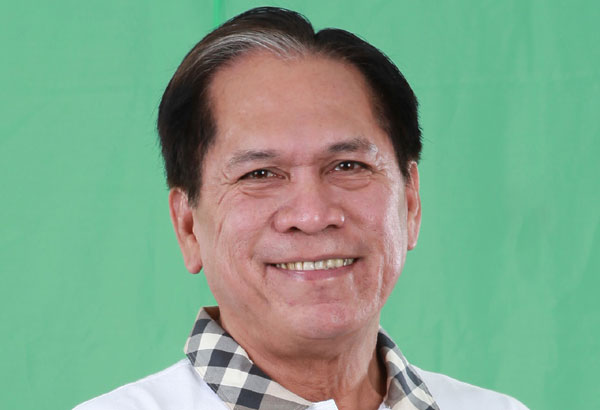 Senen Bacani
Senen Bacani leads his community towards change and development through the establishment of La Frutera Inc. His efforts to transform donated land into a productive plantation for Cavendish Bananas helped the province be recognized for high-quality fruits that are exported globally. La Frutera serves as an instrument to promote peace and equality in the region and has resulted in countless opportunities for prosperity.
Tennyson Chen
After facing many challenges in different business ventures, Tennyson Chen turned to breeding and growing livestock. His limited knowledge of the poultry business did not hinder his determination to succeed in agribusiness and has resulted in Bounty Fresh Food Inc. Now Bounty Fresh Food has been distributing thousands of dressed chickens all over the country and has partnered with their roast chicken chain, Chooks-To-Go.
Henry Lim Bon Liong
With his vision of a rice self-sufficient Philippines, Henry Lim Bon Liong developed SL Agritech Corporation. The creation of hybrid rice was caused by his long and detailed research into rice grains and has now resulted in progress and bountiful harvests. SL Agritech's aggressiveness coupled with innovation and technology has led to the modernization of the rice industry.
Joseph Calata
The youngest business tycoon in the country started by bravely turning the family business into the Philippines' largest distributor of agrochemicals, feeds, fertilizers and seed. He has proudly led the Calata Corporation to success, armed with his belief that the agriculture sector should and can be empowered. He recognizes the hard work of their farmers and has treated them as partners in success.
Danilo Fausto
Danilo Fausto has recognized that the Filipino farmers' partners — the carabaos — don't simply plow the fields but are also natural sources of nourishment for Filipinos.  Through DVF Dairy Farms, he has set a standard for high-quality milk, cheese and dairy products. His different mindset towards carabaos has helped farmers gain sustainable income and livelihood.
Arsenio Barcelona
Arsenio Barcelona transported and applied ideas and techniques he learned abroad in order to grow world-class fruit-bearing seeds in the country. He mastered the art of growing fruits, took the risk and persuaded farmers to utilize the seeds. His Harbes Agribusiness Corporation has helped increase farmers' yield and improve production. He shares his knowledge through programs and seminars supported by the government and private institutions.
Jacqueline & Antonio Alleje
The pioneer of small-scale dairy production in the country, Rizal Dairy Farms continues to expand due to their strict quality controls and devotion to exceptional client service. Their advocacy on organic farming has inspired many to try and invest in the industry. Rizal Dairy Farms now is a top supplier of high-class dairy products to hotels and restaurants.
Martin & Pilamar Ozaeta
Martin and Pilamar hatched a poultry business despite challenging situations. Their partnership has provided them the strength and courage to continue with production. Gemsun Marketing has lent a hand to the town of San Jose, Batangas, making it known as the "Egg Basket of Luzon." They are models of perseverance, determination and fortitude in achieving growth.
Ronald Costales
A humble man with big vision for agriculture, Ronald Costales leads in the integration of agriculture and tourism through his well-developed and eye-catching Costales Nature Farms. He proved that agriculture is not simply planting crops in vast lands but should also incorporate aesthetic value. Costales Nature Farm has provided its clients with educational and enjoyable trips.
Arestina Papillon
Arestina Papillon has a big heart and interest in chickens. Learning all farming methods from scratch, her passion, patience and high regard for quality has made Pamora Farms the pride of Abra province and an agri-tourism destination. But success is not theirs alone, as they share it with their community through their livelihood programs and seminars.
Jeffrey Lim
Jeffrey Lim's capital in his JSJ Goat Farm is his passion and genuine love for animals, specifically goats. His consideration for their well-being has led to the top-quality facility that helps them produce delicious goats' milk. JSJ Goat Farm is now one of the prime producers of goat products.
Maximo Ricohermoso
Maximo Ricohermoso pioneered seaweed cultivation in the country and transformed it into a high-value product, carrageenan. His company, MCPI Carrageenan Corporation, is committed to providing local fisher folk with an alternative but nature-friendly source of income. His leadership has led to awareness and appreciation of the world market for carrageenan.
Greenearth Heritage Foundation
Greenearth Heritage Foundation headed by Dr. Mylene Matti turned a land donation into a productive plantation of organic vegetables. They have received with organic certification and awards for their organic products both here and abroad.  They believe that the transformation of the land is dependent on the loving hands of the farmers who cultivate and nurture it.
Philippine Biochar Association
Philippine Biochar Association played an important role in promoting the benefits of their product, biochar, towards environmental sustainability. This is part of their mission to save the planet and improve people's lives by converting agricultural waste into a valuable product that helps boost farm soil fertility.
Neil Molina
A farm worker turned farm owner, Neil Molina is a source of inspiration for many Filipinos here and abroad. His dream for a better future for his family started with his cow investments. He shares his formula for success and gives advice to aspiring entrepreneurs through his mentorship programs.